Stay tuned for updates on our annual childrens fundraiser. We'll keep you posted on all the details as they emerge. Thank you for all your support and undurstanding.
With Covid-19 we have had to postpone our charity and children's activities until 2021.However we are all hoping to have a great road race . Another unfortunate requirement is NO SPECTATORS WILL BE ADMITTED AT THIS TIME. THIS MAY CHANGE, BUT FOR NOW THOSE ARE THE RULES IMPOSED BY THE COUNTY AND RACETRACK. The event descriptions below are what we were hoping for, but some activities will not be available this year. Our plan is to be back next year with the full range of events. ONE THING YOU CAN DO IS TO MAKE A DONATION THAT WILL HELP OUR BENEFICIARIES. SCROLL TO THE BOTTOM OF THE PAGE TO THE DONATION BUTTON. EVERY LITTLE BIT HELPS, ESPECIALLY THIS YEAR.
For complete entry information and links to register visit the Racing Page and we'll see you at the track!
What is the event?
Dash for Kids is an ICSCC road race and charity event that happens every August at Portland International Raceway. The event is hosted by Cascade Sports Car Club and is a fund raiser for local children's charities. At this event children and the greater community are introduced to road racing through race car rides around the track and an open paddock where drivers and crew are happy to show you their car and race preparation. Admission is free.
This year will be the 36th Annual Dash for Kids event will be held on August 15th and 16th, 2020 at Portland International Raceway.  The event runs from 9 am to 5 pm on Saturday and Sunday.  The event will include conference road racing practice, qualifications and racing, race car rides, family fun activities, free access to the pits and the Danny Frasier Silent Auction of gift cards and certificates.
The race car rides are hugely popular and a lifelong dream for many kids and adults.  The thrill of a race car ride around PIR is an experience like no other. Dash for Kids is a well known event in the racing community and draws people from all over the Pacific Northwest. Come out and have a fun weekend, get your ride and donate to a great cause!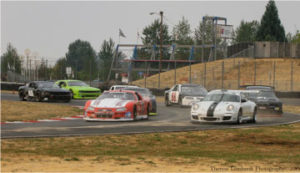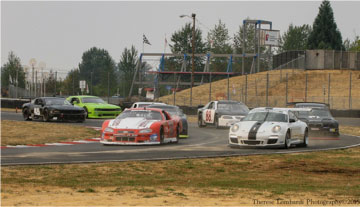 Our 2020 Beneficiaries
Cascade Sports Car Club is dedicated to the support of local needy children. Our beneficiaries are the Community Transitional School and Doernbecher Children's Hospital. Together these charities provide medical, nutritional and educational support to children of need. 
The Community Transitional School, now in its 30th school year, first opened its doors and began teaching children in Pre-K – 8th grades on September 17, 1990.  After nearly two decades of moving to different locations, CTS moved to our very own building.  In 18 months the school raised $3.6 million, purchased the land and built the school in time to finish out the 2007-08 school-year.  Since 2008, CTS has added two, completely funded classrooms.  Known as the "hidden homeless," our students live with their homeless and transient families throughout Multnomah County. Today, CTS is as committed as ever to our original mission: To provide at-risk children with a stable educational environment that promotes their academic and personal growth. www.transitionalschool.org                                                                                               
Doernbecher Children's Hospital located in Portland, Oregon. Cascade Sports Car Club has been supporting the hospital for 35 years. CSCC proudly supports the highly praised children's healthcare facility because of their excellence in care, advocacy, innovation, education and research. Ask a friend, neighbor or colleague, and someone may know of a child or a family whose lives have been changed by the care of OHSU Doernbecher Children's Hospital. We proudly support OHSU Doernbecher Children's hospital through providing gifts for the children and supporting families in need over the holidays.  To learn more visit the Doernbecher Children's Hospital Foundation website.
____________________________________________________________
Activities at the Charity Event 
Race Car Rides (POSTPONED UNTIL 2021)
During lunch on both Saturday and Sunday of the Dash for Kids event, ICSCC race car drivers offer up their time and cars to provide free rides to the Doernbecher children and rides to all other spectators and children for a donation to the Charity.  Each ride is approximately 2 laps around PIR. There is a variety of cars to choose from including exotics (Ferrari, Lamborghini, Porsche) and various race cars (Stock-cars, BMW, Mazda). The ride donation varies based on the car type.  Ride donations are still to be determined. The race car rides operate on a first come, first serve basis, so come early to get the ride of your dreams. Children 40 inches or taller are eligible for race car rides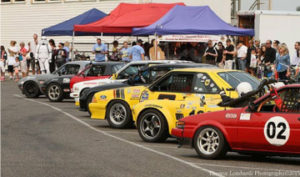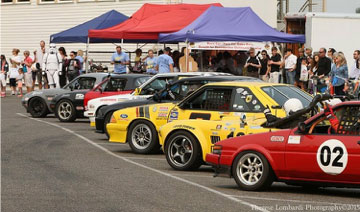 Danny Frasier Silent Auction   (POSTPONED UNTIL 2021) 
The Danny Frasier Silent Auction is going to change this year. We are reducing the size of the tent and concentrating on gift certificates and gift cards only. The auction starts at 9 am on Saturday and ends at 1 pm on Sunday. All bidders must be present to win, pay for and pick up their item. Our silent auction is dedicated to Danny Frasier, son of long time race enthusiasts and track workers Gary and Cathy Frasier. Danny became ill in 1991 and received care at Doernbecher Children's Hospital over the next four years. Danny passed away on March 24, 1995, at the age of 17.  He is especially remembered for his love of cooking and his dream of becoming a chef.  He is missed everyday by his family and friends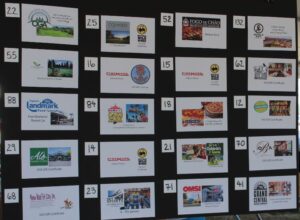 Are you interested in donating a gift card or certificate for our silent auction?  Please contact us at dashforkids@gmail.com
Family Fun Activities and Children's Passport  (POSTPONED UNTIL 2021) 
The Dash for Kids event includes various free family fun activities.  This year every child that registers at our family booth will get a passport that they can take around to the various activities and get event stamps.  There will be games and an area to get a Race Car Driver's Autograph and a Flagger's Autograph. We will also have various Race Cars that the children can sit in and take pictures.  In the race car pits and paddock, kids and families can walk around and see cars being worked on and prepared for racing.  Many drivers and crew are happy to explain what is going on and even let the kids sit in the cars.  Families may even see some unexpected visitors like a Storm trooper or maybe Chewbacca.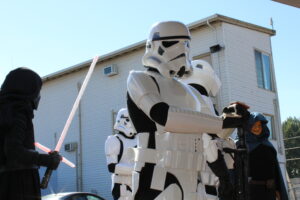 Event T-shirt
Every year Dash for Kids makes an event T-shirt.  The T-shirt draws sponsors that help to pay for the event and go towards our donation to the Charities. The 2020 T-shirt sponsorship is now open and our new t-shirt design is going to be great. It's not too late to become a Dash Sponsor.  
Thank you to our 2020 Sponsors!
Please support our sponsors. You can visit their websites by clicking on their name below.
You can donate to the Dash right here too:
Volunteer
Dash for Kids relies on a large amount of volunteers to keep it moving. Volunteers get to enjoy all the events for free, get to go on race car rides for free after all of the paying riders, get a free event T-shirt, get to watch the races in their free time and most importantly they get to see the children's smiles first hand.  Our volunteers are a wonderfully welcoming and fun crew to spend the weekend with.  
Interested in volunteering or donating or have a question? Please contact us at dashforkids@gmail.com