Race With The Cascade Sports Car Club

Cascade Sports Car Club is a member of the International Conference of Sports Car Clubs.  ICSCC sanctions auto racing events in Northwest Oregon, Washington, and British Columbia, Canada.  Cascade's events are held at Portland International Raceway beginning in May with our Rose City Opener and  wrapping up in October with our Annual Enduro.
And That's a Wrap!
Huge thanks to everyone who came out this year to our season finale Festival of Endurance. We drew a great field and enjoyed perfect weather to finish out our season.  Be sure to check out the results page and we'll see you next year!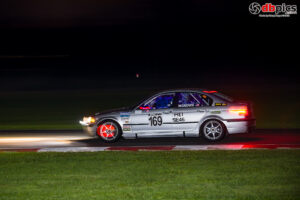 For the 2020 Northwest Mini Enduro Championship Series rules and schedule or standings Click the links below:
2020 NORTHWEST MINI ENDURO CHAMPIONSHIP SERIES RULES
PRIOR RACING EXPERIENCE?  NEW FOR 2020:  ICSCC Enduro Competition License  –  The new license allows drivers to compete in ICSCC races that are a minimum of one hour in length so any mini enduro series race and Cascade's year end 8 hour enduro.  It's only $25.00/year, a physical exam is not required (but strongly recommended), and club membership is not required (although we'd love for you to become a Cascade member).  Racers with a minimum of four hours of racing experience are encouraged to apply!  The Northwest Mini Enduro Series and Cascade's year end enduro are great opportunities to get in more racing!!  Note: This license is not required in addition to an already accepted competition racing license.
After you've filled out the application and gotten clearance from the License Director you can go to Motorsport Reg and get paid up. CLICK HERE to do that, and we'll see you at the races!
Interested in becoming a racer? Outstanding! The Cascade Sports Car Club is fully sanctioned by the ICSCC to train drivers for competitive events. Check our Drivers Education pages and take your first step towards getting a racing license!  Our "Getting Started" page will guide you through the licensing process and we'll see you on Race Day!
Visit www.icscc.com for a season schedule, competition regulations, forums, and other helpful information. 
To view and download all our race results and standings head on over to our "Race Results & Standings" page or CLICK HERE
The Cascade Enduro is proudly sponsored by:
Questions about any of our races? Get in touch with our race registrar and get the answers: registrar@cascadesportscarclub.org  For a complete list of racing committee  contacts click HERE.
 
---
Below are some videos of club racing with Cascade Sports Car Club. Be sure to check out the feature length film from 1982 of the Cascade Enduro for a really fun look back at the groovy world of road racing at PIR in the 80's

Loading Videos...